Choosing a perfect domain name is important for your success. People are often in a hurry to pick a domain name without knowing the importance.
The domain name seems very ordinary but demands many hours and days to get. This is something that can't easily change as it carries the brand.
So, needless to say, choose the best domain name from the beginning.
In this article, I will share all the essential tips and procedures you need to follow to get various domain name ideas and choose the best domain name.
After this, I would also show you how to register your new domain name for free.
So let's get started.
How to choose a domain name
Here is a list of some of the recommended tips you need to follow when you are searching for a domain name.
1. Always go for the king of all domain extension (.com)
There are thousands of domain name extensions available. According to Wikipedia, there are more than 1530 Internet top-level domains (TLD).
Some of the popular extensions are .com, .org, .net, .edu etc. But nothing is more popular than the .com extension. It is considered as the king of all domain extensions.
According to a survey, more than 70% of all websites have a .com domain extension.
I also recommend using the .com domain.
People are more acquainted with the .com domain. By default, people assume this domain extension with any domain.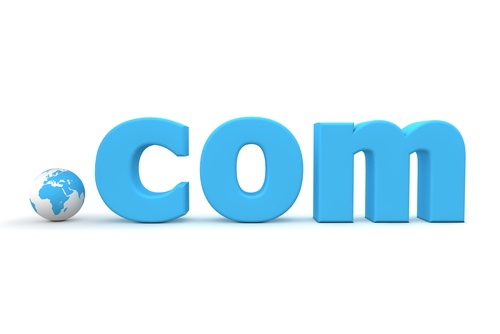 Many people are using smartphones to access websites. You have noticed that there is a dedicated .com button on the smartphone keyboard.
As the extension is so popular, it is hard to find a good domain name with .com availability. If you found a domain name but the .com extension is not available, then you should forget about that one and search for a new one.
Some people prefer to use country-level domain extensions for better ranking and SEO benefits. If you want to isolate your online presence inside your locality, then this might be helpful. In the age of the internet, why should we isolate in a particular region where we can present globally with .com domain extension.
Some companies also choose country-level domains for dedicated sites in the countries. This can be done through sub-domains and no need to go with the country-level domain.
If you want to make a brand with your domain name and establish a strong online presence, then you should go with the .com domain.
2. Keep your domain name short
Short domain names are always good for various reasons. Peoples can easily remember short names rather than long (That's why we prefer to call someone by their nickname).
The domain name has less than 15 characters are always good.
When people type your name then a short name takes less time whereas a long name takes more. In addition to that, the chances of typo is always there. This may lead to traffic loss.
A single word domain name is very very rare. If you are lucky enough, then you may find one.
Otherwise, you may pay thousands of dollars to domain brokers for a single word domain. I don't recommend to do so, as you can get another good one by applying your creativity.
You can also combine 2 or 3 words and make a meaningful domain.
So, it is a good idea to keep the domain name short and memorable.
3. It should easy to use and pronounce
We have discussed the importance of short domain names. So people pick short names but have a critical combination of words and hard to pronounce.
As you have chosen the domain name, then you may spell and pronounce it easily. But what about other people who just heard your domain name?
Complicated words may create confusion and listeners take it wrongly. As a site owner, you would never want this.
You never know when you'll be asked to tell your domain name. So you should make your domain name easily pronounceable and understand.
4. Make it unique and brandable
Your domain name seems ordinary at the beginning but will be your brand. The unique domain name distinguishes your site from the mass. This creates a separate space in people's minds.
We are surrounded by brands. Pick any successful brands and you would find that the names are unique and carry the brand.
Whether you are searching a domain name to start a blog, or want to start a brand, unique and brandable domains fit in all.
The best way to get a brandable name is to create one. You can create a new catchy word and make your brand with it. This name would be your identity and people remember it.
Brandable domain names are always catchy, unique, and memorable. For example, "Amazon.com" is a much more brandable and unique name than "BuyOnline.com."
5. Avoid trademark names
When you are searching for domain names, make sure you should not violate any trademark names. It is illegal to use trademark names in the domain names.
Big brands like Amazon, Facebook, Microsoft, etc trademark their name to save the brand identity.
Before choosing a domain name check the trademark name database. For this, visit Wipo.int and search the name. There are various search options available and choose as per your requirement.
If you found no such name registered under the trademark, then you can proceed further. This helps you the confidence that you are using your own name and won't violating any trademark.
6. Avoid numbers and hyphens
Avoid the uses of numbers and hyphens inside a domain name. Numbers create confusion. Because when you told the domain name to someone then he/she might confuse whether the number is in text form or numeric.
Similarly, hyphens create typo errors as visitors fumble about it. Error in typing leads to loose in traffic.
7. Avoid consecutive double letters
Your domain name shouldn't contain consecutive double letters. It creates confusion and chances of losing traffic due to typos.
This means if you are using a two-letter domain then the end letter of a word should not the beginning letter of the next word.
So when choosing a domain name pick the words that will not create confusion when some read it.
8. Check social networks usernames
This is a smart step you can take when choosing a domain name. Check whether the social media user names are available or not.
To build a brand, your social media usernames should contain the exact same name as the domain.
For example, facebook.com/yourdomain, twitter.com/yourdomain.
Namechk.com is a great tool to know social media username availability. Please note that, don't use domain extension here. Just put the name only. The tool will do the rest. You can also check various domain extension availability as well.
9. Use domain name generators tools for quick Ideas
When you feel prostituted after searching domain name, then what you should do? Well, you can use some domain name generator tools.
Rather than manually putting words and checking whether it is available or not, you can use this tool.
After putting keywords, the tool will automatically suggest thousands of available domain names. These tools actually combine different words and show availability.
If you are in a hurry to pick just a random domain name, then you can go for these tools. Or you can grab some ideas for searching or make an innovative word.
Namemesh.com is a trusted and well-known domain name generator tool.
10. Choose a trustworthy domain registrar
The domain registrar is the company that registers domain names for you, and then allows you full access to that domain name.
Register your domain name with a trusted domain registrar to avoid further issues. Some people have already lost their domain names for registering domain names with the bad registrar.
We recommend GoDaddy, Bluehost, and Namecheap for domain registration.
11. Buy instantly before someone else takes it
With the growth of the internet, domain names are selling very quickly. Thousands of domain names are registered every day.
Once you find an awesome domain that you like, then don't waste time and buy it as soon as possible. If you wait then the chances are you would not get the same domain when you book it in the future.
Thousands of people are actively searching for domain names and once they find would book it for them.
Domain names cost a few dollars for a month so one can buy it instantly.
12. Lock the domain for better security
The domain name is like an online asset. So you need to protect it from spammers.
Domain hijacking actually happens and many people lost their domain more often than you'd imagine.
Hackers can access your password via a phishing attack, and other fun methods to steal the domain name.

Some domain registrars offer a feature to lock it. It prevents unauthorized attempts to transfer the domain names.
Once you enable this feature, one can't change DNS and transfer any domain until you unlock it.
What about expired domain names?
Some people prefer to use expired domain names instead of a new one. Expired domains were taken by someone else but not renewed in time. Now the domain is again available for sale.
Domain names are like real estate. Until you pay the rent, the asset is yours. Once you stop paying the renewal fee, then it would not be yours.
People prefer to use expired domain names due to their SEO benefits. These types of domains may have some domain authority and backlinks.
Search engines like Google refresh their index once the site goes down. The authority may be in the domain side, but may not be considered when it dropped and again taken. Sometimes expired domain backfires due to the history associated with it.
One of the major disadvantages of the expired domain is the name itself. You should take it as it is. You would never find a quality expired domain name with a unique and catchy name.
Taking a domain name is the onetime decision. So take your time and decide whether you will take a new unique, catchy and meaningful name or take a random expired domain just to get tiny SEO benefits.
Free domain registration
There are hundreds of domain registrars in the world. The price of the domain varies just like web hosting. It also depends on the extension as well.
Why pay for a domain name where you can get it for free?
Would you believe me if I say, you can get a domain name for free?
Yes, you heard right. For free.
As you know, a domain name is incomplete without a hosting. Today or tomorrow you should buy a hosting plan to connect both. But what if you would get a free domain name with hosting?
If you're going to start a new website, then it's a very smart idea to take advantage of this ongoing offer and get your dream domain name for free.
Bluehost is one of the most trusted and largest brands in web hosting space. It is also officially recommended by WordPress itself. Now it is powering more than 2 million websites worldwide.
Currently, they are giving a massive discount on hosting plans. Moreover, you would get a free domain name with every plan.
Use this tool to check your domain availability.
There is a very famous phrase in domain space "All the good domain names are taken".
Before someone takes your dream domain name use the above tool to check the availability. Get a chance to enjoy the free domain registration as well.
Conclusion
So these are some of the tips you need to follow to choose the best domain name. Some names speak for themselves and show the brand identity. Would it be your domain next?
Don't forget to get the chance of free domain name registration with Bluehost hosting. The world gets noisier each day. Before its too late, have a domain name.