Google is a giant in the internet world. It has left his footprints almost everywhere and whatever is left, the vehicle will reach soon with ease. You cannot think about the internet without Google, it's like a guide for us and day by day it becomes more conducive.
Nowadays people trust Google more than their relatives, it is funny but it is true. If It comes about its services, oh! it is awesome. you can ask anybody about it and you will find the same answer from everyone, that it is rocking.
Google introduced may applications and tools which takes the user one step ahead. It always tries that its user had less work to do and gain more result.
In the modern era, you always want to do things faster and easier then it comes to Google who does it for you.
Google's Inventions
There is many more to tell as the giant invented a lot of things which changed the ways of working ritual of people on the internet and many are there on the way to coming out. But here I'm going to put lighting on some of the devising ideas which brought a revolution in the internet field.
Let's talk about such a smart, faster, easier to use service by Google called "Google Assistance". The motto of this service is 'make Google do it'. You just have to say 'ok google' or 'hey google' to active Google assistance in your phones. Many people have the doubt how do I change ok google to a different word?
By this, you can talk to your phone and also ask it any think like ( To make outgoing calls, what is the recipe for a food item, what is the weather and what it could be, what is the traffic on a particular road, set a reminder  for you or Alarm and many more..)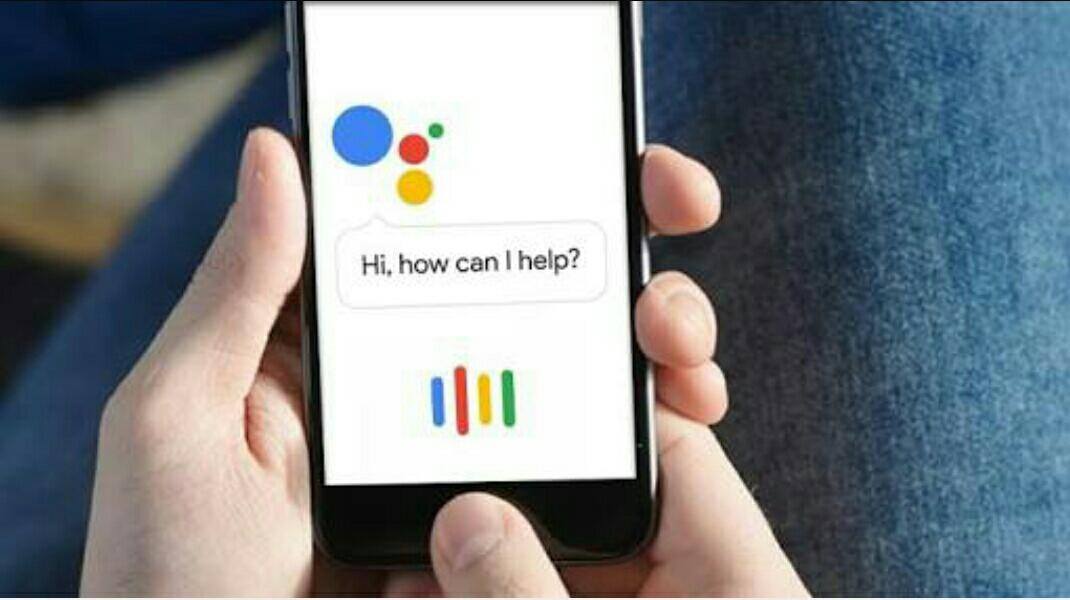 whatever you think just ask Google and Google will do it for you. Remember before asking any questions you have to say 'Ok Google' or 'hey google' to the google assistant. You can also activate Google assistance by the press and hold to the home button of your smartphone. In other word, it is the method to control your smartphone through your voice command.
Let's talk about another Google's great invention i.e Google Chromecast.
Chromecast is a device which you can plug into your TV's HDMI port, powered by a USB cable (inbuilt). It will allow you to access your TV through your smartphones and computer. Like you can play video content from Netflix, Hulu, Amazon Prime, YouTube, Google Play, etc from where you have taken membership or have an account, On the big screen of your TV. You can also use it to stream every kind of content from the Chrome browser of your computer and smartphones.
Basically, it acts as a transmitter between your TV and the streaming video provider device, Like a cable box or antenna. Then you can stream video content from (Netflix, Hulu, YouTube, Hotstar, Google play, Amazon prime videos, etc.) on the TV screen.
Now come to the very prodigious invention of Google i.e Google Home.  A device by which Google become the hub of your home and also for the electronic devices which can be controlled by Wi-Fi or Chromecast. Do you want to know more about the device which can control your home…? Let's come.
What Is Google Home..
Google home is a Wi-Fi speaker inbuilt with Google assistance in it. Which act as a personal assistant for the entire family.
You can use it as a playback entertainment throughout your home, manage everyday tasks, control your Chromecast and ask anything you want to know, Google will find it for you. Before Google home, Amazon introduced it's Wi-Fi speaker called Amazon Echo Dot.
There are three variants of Google home available that are Google home, Google max and another one is  Google mini. You can choose as per your requirement. All right it is a very effective device but how does it change the rituals? Let's come and know.
In this article we will see how does Google home works, how to change Google home wake word, and should we set a  Google home custom wake word or not. Let's find out.
How does Google home works
First of all Google Home requires a Wi-Fi connection and a nearby electrical socket and a compatible mobile device. As you know Google home is a     Wi-Fi speaker so it can stream music directly from the cloud. With it, you can access your favorite music, Playlist, albums, artists, podcasts from your favorite music service like Amazon prime music, Gaana, seven, Hungama, etc.
Just by asking with your voice. You can also play music from your Android or ios device through Google cast. Google cast is the method by which you can control other connected speakers in your home. You can also add another Google home to it to blast music in the house. Some people try to change ok Google on Google Home.
So that, not the end you can also manage to play video content on the big screen (TV) from YouTube, Netflix, Amazon prime video, Hulu, etc. Just give a command to your Google home what you want to play and it will play it on the big screen. For this, you just have to set both the device in the Google Home app on your phone.
Google home is like the hub of your home. As it inbuilt with Google assistance it can do things like the set alarm for you, set reminders, manage a to-do list and shopping list, etc. But you need to set up your Google Home app with it to do any task.
Once you set up your Google home app with Google home and other Google products or smart devices you will able to control them, whether they are smart bulbs, fans, TV, smart doors, Google plans to work with developers so that you can do work beyond the home too like book a cab, ordering for dinner, book movie tickets. The best part of these features is you can control it with your voice.
Ask Google, by speaking up with your voice you can ask questions to Google home. From the experience of 17years search, It will surf the answer you want to know. Like what is the sports updates or what is the jersey no of Virat Kohli? As the Google Home has google assistance you can make the conversion with it like, where did he go to school? Then Google will connect the pronoun "he" to the previous question on Virat or somebody else about whom you asked and provide you the accurate answer.
In the above, we discuss that you have to set up your Google Home and other smart devices with your Google home app in your phone so that you can control all of them through your Google Home. Let's come and know how to set up the Google Home app with all your smart devices and with Google home.
How To Set Up Google Home App In Your Phone?
Download the Google Home app from the play store or iTunes app
Open the app click on agree to its T&C.
Make sure your phone connect to the same Wi-fi to which You Google Home device is connected.
Tap on the menu icon shows on the up-left corner then tap on the device and it will detect your Google Home.
Once the app detected your device tap on continue and then tap on set up for your Google Home device.
After successfully set up, it will play a test sound if not the tap on 'play a test sound' after hearing the sound tap on I heard the sound.
If you want to add any other smart devices to control them through your voice the process will be the same.
Go to app > click on the menu icon > tap on Devices > tap on ➕ icon > select your device > when pairing is completed tap on Done.
Now you can control your connected device by giving your voice command to Google Home.
For controlling your smart devices which are connected to Google home or before asking any question to google home. You have to say 'ok google' or 'Hey Google' followed by the question of what you want to ask. You have to say the command to your Google home every time before saying something.
Which is pretty much annoying to say every time the same word. You must have the question in your mind can we change the Wake word of the Google Home? Let's check.
Change Google home wake word
As it is saying 'ok google' or 'Hey Google' all the time it sounds weird or something you'd say when you are exasperated. In Amazon echo the wake word "Alexa" sounds like more natural. Feels like calling a person to have a chat. Do you know there is some Google home custom wake word?
Seems like the Google Home knows everything but repeat the same word "ok google" or Googleoogle" over and over again before going to ask any questions is boring. So we desperately want to change wake word of Google home, but the question is, is it automatically or let us do it from 'ok google' to something which is more natural for us. Google assistant custom wake word is still to come.
Then the thing comes to mind that, if we can operate it from our smartphones through Google home app then we must change the google home wake word in it. But unfortunately, there is no option to change the google home wake word. You have to use these two words to wake up your Google home and speak what you want to do with it. There is also a phrase like 'Ok GOGO' or 'Ok BOBO' which it sounds like childish it also acts like the Google home wake word.
The above words may not seem to be Google home custom wake word, but we have to follow these set of rules.
It is only possible when any updates came in the future from the giant Google until then you only have to use the above phrases as the wake word.
The Bottom Line
Now Google controls your home and the smart devices you have. Google home, Google max or  Google mini whatever you have, you can able to do the same task at all. Enjoy music, play videos, manage to-do tasks, set alarm or reminder, book tickets for a movie, book a cab, order dinner and many more by just with your voice. Google still not provide Google custom wake word for there devices.
It seems like you have magic power in your voice. The only problem comes on the way is to repeat the same word 'ok Google' Or 'Hey google' every time before asking anything. We have to wait and hope that Google home brings something new features to change the wake word as soon as possible in the future and make us feel like we are taking with a person in our home. Now you have a clear idea about how to change Google home wake word.
Google home is a smart speaker with a ton of capabilities than discussed above. The possibility expanded as the Google assistance learning day by day and third-party companies link their devices with Google Home experience.