There are many DNS servers for PS5 that perfectly work for gaming. The Domain Name System or the DNS plays a significant role in fast internet browsing as well as in gaming. If you are playing games on PS5, you never want that your DNS server ruins the real-time ping and your gaming experience.
When you connect to the internet, there is a default DNS server assigned by your ISP which is obviously not the fastest of all. So, you need one of the best DNS servers for PS5 and the good thing is there are several options available to choose from.
But first of all, do you know what is DNS and how does it work? Let's get some brief idea about it.
What is a DNS server?
In the world of networking, computers don't go by names like humans do, they go by numbers because that's how computers and other similar devices talk and identify each other over a network, which is by dealing with numbers such as IP addresses.
But on the other hand, humans do the opposite, they use languages instead of numbers. So, to fill the communication gap between computers and humans and make the communication a lot easier, networking engineers developed DNS i.e. the domain name system.
The DNS resolves names to numbers, to be more specific it resolves domain names to IP addresses. So, when you type a domain name in your web browser, DNS translates the name to a number and allows you to reach the desired website, because the only thing computers know are numbers.
Best DNS Servers For Gaming
After hours of research, here we are with our top picked DNS servers for gaming, have a close look at them.
Google Public DNS is one of the best DNS servers for gaming, which is fast, secure as well as effective in any scenario. It is completely free and surely be a good alternative to your current ISP's DNS. It manages over four hundred billion server requests on daily basis.
It assists users with three main advantages: a faster browsing experience, advanced security, and precise result without redirects. Moreover, it doesn't rely on traditional DNS servers for operative purposes. Instead, it uses custom-made cutting edge technology, which is ideal for the operation.
Google plays an important role in resolving DNS security issues and protects users from different malicious attacks, especially those who are using older hardware to browse the internet. The normal attack approach is to intercept the DNS server to redirect the route of the web pages to the malicious servers from the authentic ones.
The reason behind optimized speed is because Google has placed data centers across the world, so when you try to access a web page using the Google DNS server, it connects to the closest server nearby ensuring the fastest result.
To connect with the Google Public DNS, you need to configure these IP addresses.
Primary DNS: 8.8.8.8
Secondary DNS: 8.8.4.4
Google also supports IPv6 versions
Primary DNS: 2001:4860:4860::8888
Secondary DNS: 2001:4860:4860::8844
OpenDNS was started back in 2006 to provide a safer, faster, and better internet browsing experience for the users. It is now used by over 90 million users across the world. It has two types of free public DNS servers; OpenDNS Home and OpenDNS Family Shield. The OpenDNS Family Shield comes with several filter options to block adult content.
It not only provides a fast and secure internet connection but also guards against phishing, malware, and ransomware. It also uses an Anycast routing system to connect you to the closest DNS server for quick page load. Its self-healing feature diagnosed and resolve any flaws in the system immediately without making any interruption.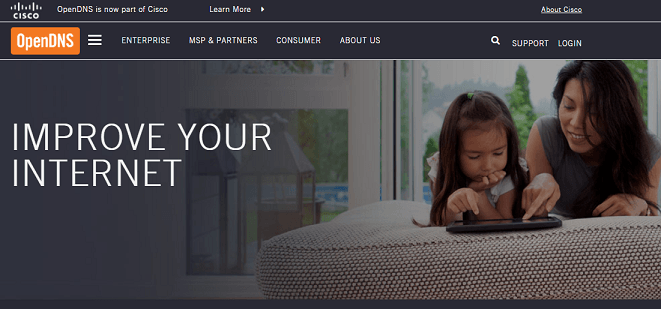 If you know how to configure the DNS set-up, you can easily change the setting to OpenDNS. But if you're a beginner, you can follow its installation guide as per the device you have like smartphones, tablets, Pcs, Macs, and router. It also provides free email support service, if you face any technical errors.
Primary DNS: 208.67.222.222
Secondary DNS: 208.67.220.220
OpenDNS also supports IPv6 versions
Primary DNS: 2620:119:35::35
Secondary DNS: 2620:119:53::53
Cloudflare DNS is one of the best DNS servers for PS5. The DNS has address 1.1.1.1 promised fast and fully secured internet access to its users. It neither store your IP address nor sells your browsing data to other third-parties to show targeted ads. The company also has hired KPMG to inspect their systems analytics to ensure that they're delivering what they are promised.
It works through a global Anycast network that allows DNS resolution at the network edge in its data centers across 200+ cities, resulting
in unparalleled redundancy and 100% uptime. It also offers built-in DDoS protection and one-click DNSSEC to ensure your applications are always safeguarded from DNS attacks.
Cloudflare claims that its DNS is the fastest in the world, offering a DNS lookup speed of 11ms on average and worldwide DNS propagation in less than 5 seconds. With Cloudflare Managed DNS, you will get unlimited and unmetered mitigation against DNS-based DDoS attacks. Moreover, its capacity is 15x bigger than the largest DDoS attack ever recorded.
It also provides 24/7 phone and email support, and dedicated solutions and success engineers are there to help onboard and configure DNS records with zero downtime.
Primary DNS: 1.1.1.1
Secondary DNS: 1.0.0.1
Cloudflare also supports IPv6 versions
Primary DNS: 2606:4700:4700::1111
Secondary DNS: 2606:4700:4700::1001
Quad 9 is a free security solution that uses DNS to protect your systems against the most common cyber threats it improves your system's performance and also preserves and protects your privacy. It is like immunization for your computer that automatically blocks suspicious websites and doesn't store any personally identifiable information.
Quad 9 DNS automatically routes your queries to one of their dozens of nearby data centers, so you'll be able to browse with greater speed and stability than ever before. This means you'll also experience better gaming performance with this DNS server.
It is very easy to set up Quad 9 on your Mac or PC in four simple steps. If you have any doubts, you can find the instructions manual on their website. So, why take a risk as there's a safer way to get Quad 9 setup.
Primary DNS: 9.9.9.9
Secondary DNS: 149.112.112.112
Quad 9 also supports IPv6 versions
Primary DNS: 2620:fe::fe
Secondary DNS: 2620:fe::9
Verisign Public DNS solution is free to use service that enhances your online environment stability and security. It also promises to keep your browsing data private.
It is one of the fast DNS servers for PS5 because of its stability that ensures great connectivity and zero downtime. Moreover, it neither share your browsing data with any third-party websites nor redirects your queries to show ads.
It is completely free and with the services it offers, definitely worth using. On its official website, you can find a guide on how to install and configure its public DNS service on multiple devices.
Primary DNS: 64.6.64.6
Secondary DNS: 64.6.65.6
Verisign also supports IPv6 versions
Primary DNS: 2620:74:1b::1:1
Secondary DNS: 2620:74:1c::2:2.
CleanBrowsing is one of the best DNS servers that offer a safe way to browse the internet without any negligence. It has three types of DNS server options; a security filter, adult filter, and family filter.
It blocks access to all types of adult content on the web and keeps updated its servers to protect you from phishing and malicious attack.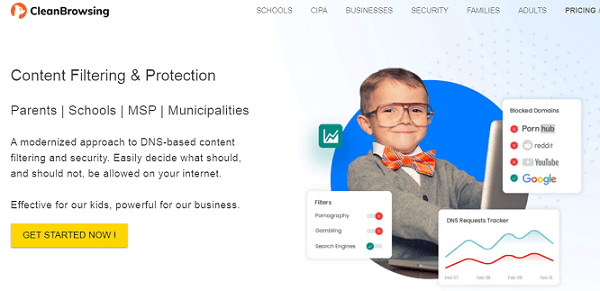 It is a good DNS server for PS5 and also helps parents to prevent their children from an unexpected visit to websites that host any kind of adult content. It also has blocked websites like Reddit and Tumbler that have mixed content.
It also puts YouTube in safety mode and modifies the behavior of other similar sites. If you want more advanced level restrictions, it has separate plans as well.
Primary DNS: 185.228.168.9
Secondary DNS: 185.228.169.9
CleanBrowsing also supports IPv6 versions
Primary DNS: 2a0d:2a00:1::2
Secondary DNS: 2a0d:2a00:2::2
AdGuard is a well-known name in the internet browsing field for its robust nature of blocking ads from websites, videos, games, and apps. It is free, easy-to-use, and compatible with multiple devices.
It provides all the necessary functions to block-ads, countries, malicious websites, and adult content. The best thing is you don't need to install any app to use all its services.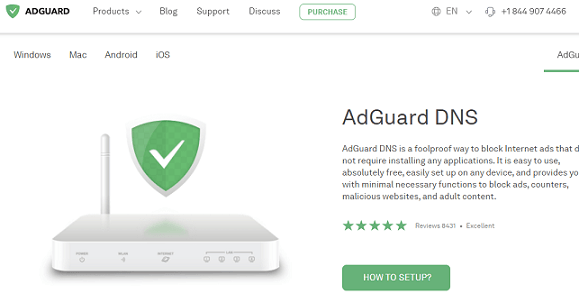 It ensures top-level protection of your personal data. It also promises to keep all your sensitive information away from any online tracker and analytics system that may attempt to steal your data while surfing the web.
For advanced level security, it has Family protection mode to block access to all websites with adult content and enforce safe search in the browser, in addition to the regular perks of ad blocking and browsing security.
Primary DNS: 94.140.14.14
Secondary DNS: 94.140.15.15
AdGuard DNS also supports IPv6 versions
Primary DNS: 2a10:50c0::ad1:ff
Secondary DNS: 2a10:50c0::ad2:ff
Comodo Cybersecurity is a quite popular name for its reliable internet security services and products. So, no doubt they have included one of the best DNS servers in their service list. Comodo's DNS service offers much faster and secure internet access than the DNS server using by your ISP.
It is 100% cloud-based and doesn't require any hardware or software installation. Its smartly distributes Anycast DNS servers are hosted across 25+ countries to give you faster access to the internet.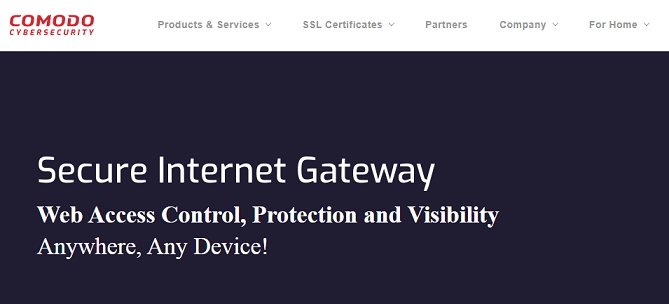 It has advanced level threat protection that prevents users from phishing, malware domains, malicious sites, spyware, and other such suspicious websites. It also allows for adding customized logos to harmful sites to prevent further complications.
Primary DNS Server: 8.26.56.10
Secondary DNS Server: 8.20.247.10
Alternate DNS is a newcomer in this field, yet impressive with its ad-blocking ability that restricts annoying ads from reaching your network. It is also known for its great speed, reliability, and server uptime.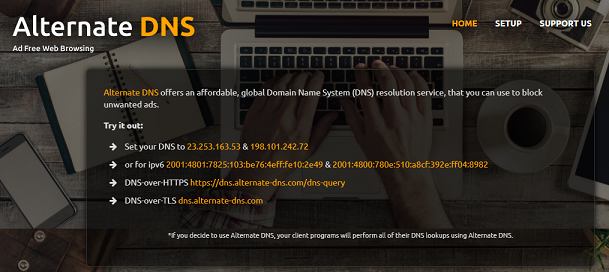 It is a suitable DNS server for PS5 for its great speed and ad-blocking, as it boosts the gaming speed remarkably. It also uses a well-organized database of some ad providing DNS servers to send a null and void reply to the IP address of the ad sender before it goes through your network.
You can start using its service for free with a simple registration. It also has a premium DNS plan which blocks access to any website having adult content.
Primary DNS: 198.101.242.72
Secondary DNS: 23.253.163.53
Alternate DNS also supports IPv6 versions
Primary DNS: 2001:4800:780e:510:a8cf:392e:ff04:8982
Secondary DNS: 2001:4801:7825:103:be76:4eff:fe10:2e49
OpenNIC is one of the best free DNS servers to tackle censorship. It provides multiple servers according to your location, and once you connected to one of them, you're no longer need to worry about your ISP's intention and can rest assured that your DNS servers are not censoring connection to the internet.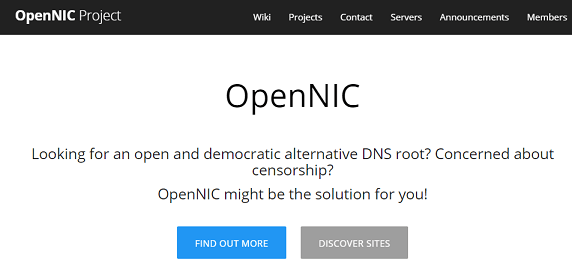 It is not a completely public DNS server and run by a non-profit organization. Your ISPs track everything you do on the internet; the website you visit, ads you click, and the searches you do. With OpenNIC you can stop all these unfair activities.
OpenNIC offers DNS neutrality, but you also have the right to choose how much data it can logs.
Primary DNS Server: 23.94.60.240
Secondary DNS Server: 128.52.130.209
Conclusion
Most of the gamers stick to the DNS server assigned by their ISPs, even though they experience some slowness in the performance. But it is good to switch from the default one to a stable option. These are some of the best DNS servers for gaming that you could consider for better internet speed, faster loading time as well as better ping for your games.
If you are already using one of the listed DNS servers for PS5 or something else, do share your experience in the comment section.
FAQs Related Best DNS Servers For PS5
Is changing DNS safe?
Yes, changing your current DNS settings to a third-party server is a completely safe, reversible, and beneficial configuration adjustment that will not harm your computer or your network.
Which are the fastest DNS servers in 2021?
All the above-listed DNS servers offer 100% uptime records and minimum technical issues. Some of them protect from malicious or phishing attacks and blocks access to websites having adult content.
Which DNS Is Best For Gaming?
However, all the above-mentioned DNS improves your game loading time by blocking the annoying ads from reaching your network. But you can bet on Cloudflare DNS, Verisign, and AdGuard DNS.
Can DNS speed up the Internet?
Surely, you'll notice a significant increase in your internet speed, when you change the DNS provided by your ISP to a third-party DNS server.